pharmacy MANAGEMENT SYSTEMS
Choosing the best Pharmacy Software System for your pharmacy
What is a Pharmacy PMS?
Pharmacy Management Systems or sometimes referred to as pharmacy software system are used in every type of pharmacy including Retail, Compounding, Long Term Care, Mail Order etc.. This software is used daily as part of the pharmacy workflow and is a critical piece to any pharmacy.
Software Vendors
There are different options when it comes to pharmacy management systems. Each vendor offers different software solutions and some are better than others. Choosing the right pharmacy software difficult, there are many options and we are here to help you choose the right system.
Pharmacy Systems Explained
To operate any type of pharmacy you are going to need a piece of software that can input and output data. This software is the heart of your pharmacy workflow and you want to be sure you have the right solution in place for your pharmacy. Each pharmacy system is different and some are better than others. For example, some pharmacy systems are built for only a retail setting while others are specifically for LTC or Compounding. Our experts weigh in on the different types of systems and help answer your questions about pharmacy management systems.
Seamless automation to create efficient workflows
A good pharmacy software system is going to automate tasks that can be automated such as inbound and outbound processes. For example: When an e-script is sent to your pharmacy, the pharmacy software should automatically pull that script directly into your inbound que and have it ready for filling. Another example of automation and efficiency is notifying the patient their script is ready to be picked up the moment it is verified by the pharmacist. These automation features cuts down on technician tasks and allows staff to focus on your patients interactions because that's what most important for a pharmacy.
Built in pharmacy services
A good pharmacy solution will have your services built into the system like Medication Synchronization or a shipping module that integrates with USPS, UPS and FedEx. Just a few years ago services likes these were handled by an external piece of software and had no integration with the pharmacy software. However, new PMS's are starting to built these services into the pharmacy system directly. Another good example is built in HIPAA compliant texting. Now instead of having to call patients you can text them directly from their patient profile screen in most systems.
Still have questions about Pharmacy Software? Learn more about PMS's in our Learning Center or contact our pharmacy consultants. We would be glad to help answer any questions you have about choosing the right system for your pharmacy.
More:
Tips for Managing Drug Shortages at Your Pharmacy

Pharmacy Software Providers
Let's take a look at the 3 most used pharmacy software vendors and evaluate the pros and cons of each. 
Enterprise Rx – This is McKesson's flagship pharmacy software and usually used by pharmacy chains. It is a cloud based pharmacy system meaning no on-premise server needed. If you worked in a corporate chain you probably have heard or used Enterprise by McKesson.
Pros: Cloud based, very easy to learn the basics, great chain functionality, great reporting features, credits are sometimes given if McKesson is your wholesaler, integration with industry vendors, reliable and quick support.
Cons: Not a great Point of Sale option, higher price point, doesn't have many built in service modules.
Our score: 7/10
Pioneer Rx – A rapidly growing pharmacy management system based out of Shreveport, LA and Dallas, TX. Pioneer Rx is a system built for single store pharmacy owners and includes a lot of great built in modules like med sync, great PoS,  rx shipping, delivery, inventory management, compounding and more. 
Pros: Great at responding to feedback from their customers, has a lot of built in services others charge extra for, very customizable to fit your workflow,  always innovating.
Cons: System can be slow at times, becoming more expensive every month, steep learning curve.
Our score: 8/10
DRX – A cloud based pharmacy system with pharmacy owners in mind. The software is built by a pharmacist and has a very good price point. The system is ran in your web browser and very user friendly. Great for startups and single store owners.
Pros: Very affordable software, easy to learn, has a lot of built in services, responsive to customer feedback and very agile. Includes your phone system and IVR, two way patient communication built, cloud based system.
Cons: DRX is a startup and still fine tuning their software, not a good option for multi-store owners
Our score: 9/10

Create Efficient Workflows
Not all pharmacy systems have the same workflow. Select a system that will make your operations at the pharmacy easier, not harder.
Patient Communication
Newer systems have built in patient communication. Be sure the system you choose has a HIPAA compliant texting portal to keep in touch with patients.
A Focus On Patients
The pharmacy management system should automate and allow you to free up staff resources to focus on your patients.
Mobile App
Most systems now have mobile apps for patient refills and medication history. Be sure to ask about mobile services with any PMS.
Additional PMS Options
There are over 25+ pharmacy software systems currently available to choose from. As an owner or manager you want to ensure your software is designed to propel your pharmacy to the next level. While some systems are great for retail, they aren't so great for compounding or long term care pharmacies.
Lets take a look at some of the other pharmacy systems and add a brief description of each from our consulting perspective. Always ask around the industry before you choose a pharmacy system. A lot of the software systems now do not have the support and reputation they once had. Feel free to contact us with your questions regarding choosing a pharmacy management system for your pharmacy.
Pharmacy Management Software

 (in no particular order)
QS1 – Would consider a demo for their LTC module (Prime Care). Can integrate with most eMAR systems.
Enterprise Rx – Cloud based pharmacy system, great workflow and easy to learn. Excellent for pharmacy chains.
Liberty Rx – Good option for single store owners. Lots of built in services.
Prime Rx – We see PrimeRx used mostly in the northeast part of the country. Mostly in retail settings. Also known as Micro Merchant
Pioneer Rx – Includes a lot of built in services. Great for 1 or 2 store pharmacy owners. Software can become slow at times. (Same parent company as QS1)
Rx30 – Has been around for a long time and has a great price point.
Computer Rx – With the same parent company as Rx30. This system also has a long history in the industry.
SRS Pharmacy Systems – Seen in a few pharmacies. Have heard good things about this system for retail.
BestRx – Retail system with a good price point.
PK Compounder – One of the top compounding systems. I see most sterile compounding labs using PK.
FrameworkLTC – A Long Term Care pharmacy system, it was very popuplar 10 years ago.
DRX – A cloud based system with simplicity built in. Great price point and good for 1 store pharmacy owners.
Need more pharmacy IT help? Check out our Tech Learning Center
Pharmacy Workflow
There is no greater influencer to determine your pharmacy workflow than the pharmacy software being used. The right pharmacy workflow is an essential piece to any successful pharmacy, especially after your pharmacy is filling 100+ scripts per day! Perhaps you are used to a certain workflow from past roles in chain or independent pharmacies, having the right software to support your workflow only makes sense. Not all systems are built for the same workflow and some PMS work better than others for certain workflow setups. In our industry experience, there are a few different workflow options pharmacies use. Let's take a look at two of them.
Pharmacy Software offers a streamlined workflow that enhances pharmacists' productivity, allowing them to work with more efficiency. By automating various tasks such as prescription refills and inventory management, it is possible to save time and focus on other crucial operations such as providing better patient care.
Pharmacy Software reduces medication errors as it features a built-in drug database that searches for potential drug interactions. This ensures that patients receive the correct medication, avoiding drug mix-ups.
Linear: In a linear workflow system all Rx/scripts get passed down in a basket from left to right or right to left on the countertop. Starting with Data Entry inputting the script, passes to Product Dispensing or filling where the RX is filled, labeled and capped, and onto Verification to check.
Some really good systems with this workflow is McKesson Enterprise Rx and PrimeRx.
Pass to the middle: This workflow we see in busy pharmacies, especially the large chains where they are filling 400+ scripts per day. This workflow is designed for high script volume. Data entry is usually away from the main bench, somewhere in the back or being done remotely. The pharmacist workstation is in the middle and to their right and left are fill stations. Technicians will pass all filled vials to the middle for checking. 
 Systems that perform well for this workflow include Pioneer Rx and Computer Rx.
Benefits of Pharmacy Software
A pharmacy management software tracks the status of the supply of drugs and provides the function of audit trails. The software lets pharmacists control supplies and track the levels of stock, allowing them to make informed decisions. The software includes a variety of other options for managing inventory. 
The inventory data of patients and their sensitive medical records are always at risk. A reliable pharmacy management software has a backup and restoration function that helps prevent loss of data. Also, it eliminates errors when data retrieval and restore. The features that provide data security include:
It automatizes the barcode labeling of goods and It sends out email and SMS messages to consumers regarding various promotional schemes.
A pharmacy management software will track the MR or prescription from a doctor was sold the medicine at the pharmacy. This makes it easier to manage medical representative or doctor's commission.
What is Pharmacy Software? Things to know about Pharmacy Software
The pharmacy management software provides insight and helps manage the inventory of drugs, tracking them, and improving the availability of pharmaceutical products.
Pharmacy software is a collection of options that manage the pharmacy's operations. The software used by pharmacies is utilized for pharmacists, technicians and medical professionals to not just give prescriptions to customers in a safe and efficient manner however, they also provide a variety of other benefits that benefit both the patients and the pharmacy.
Benefits of a centralized pharmacy software platform
A complete, central pharmacy management software platform that combines the management tools to automate dispensing, inventory control and point-of-sale functions.

A fully integrated system can also incorporate barcode driven workflows, IVR and other pharmacy-patient communication tools, and enterprise-wide management.
Fully integrated systems can also include barcode-driven workflows, IVR and additional tools for communicating with patients in the pharmacy, as well as all-encompassing management for the entire enterprise.
Pharmacy Software is an essential tool for optimizing pharmacy management, providing efficient and streamlined operations. With its numerous features, such as efficient workflow, inventory management, patient management, reporting, and analytics, Pharmacy Software improves productivity, enhances patient care, and aids in informed decision-making. By choosing the right Pharmacy Software for your pharmacy, you can streamline operations, improve efficiency, and stay ahead of the competition.
Need help choosing a Pharmacy Management System for your pharmacy? Let us help.
How much does a Pharmacy Management Software Cost? 
Every pharmacy system's price point is different. Unfortunately there isn't a clear cut answer because the prices are always changing due to industry trends, buyouts (yes this is a real issue in the industry), chain discounts and more. Some pharmacy systems charge a lot more than others but offer a more complete system. For example, if you are just looking for a retail system you probably can go with a cheaper option like Rx30. However, if you are looking for a system that can do eMARs (electronic medication administration records) for LTC then you may want to look into QS1 – PrimeCare.
How much can I expect to pay monthly to my PMS?
A pharmacy management system can charge anywhere from $350 – $4500/mo. A lot depends on the amount of script volume, insurance claims submitted and e-scribes being sent. For a higher volume pharmacy you can expect to pay into the thousands to your PMS.  If you are only filling around 100 scripts per day you bill should not be over $1000/mo.
Do not forget about the upfront cost. Most systems will charge a large upfront for licensing, installation, training, data transfers and more. These costs are can range from $3,500 – $40,000+. 
How can I save money and lower my on-going costs for my PMS?
Choosing the right system is going to be the best way to lower costs. We help our clients save thousands of dollars when deciding the right software to use for your pharmacy. From buying your own hardware to asking for remote training. We help guide our clients to make good business choices and how to save money in the short and long term. Be sure to check out our Start A Pharmacy service and IT Audit service.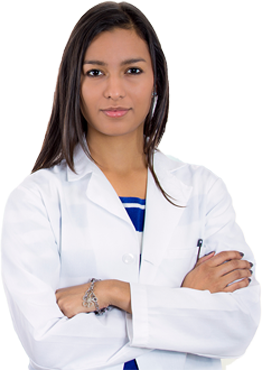 Scheduling a Demo with the PMS
We recommend asking for demos from at least 2 or 3 pharmacy software companies. This way you can understand how each system will create or modify your pharmacy workflow. You will see the product first hand and ask questions you may have regarding the system being offered.
Some questions to ask during a demo:
How much do you charge for support and what are your support hours?

Do you offer mobile development?

How much do you charge per eScripts transaction?
Does your system have built in texting? If so how much is it per text? HIPAA compliant texting?

What workflow do you recommend with your system?

How is training handled?

What other modules are built into your system? MedSync? Point of Sale? Inventory management, etc..
How can my patients and prescribers automatically refill their RXs with your system?
The final decision
As mentioned earlier choosing the right PMS is key to a successful pharmacy operation. Switching software systems is a large and stressful project. You will want to make sure you get it right the first time. We recommend talking to others in the industry, visiting tradeshows to demo the systems and using pharmacy consultants. 
Need more pharmacy info? Check out our other pharmacy content or contact us! We help pharmacy owners make accurate decisions on their PMS. Our clients include retail, LTC, specialty, compounding, and closed door pharmacies.
Why pharmacy management software is so important?
Any system that automates the pharmacy's workflow is called a pharmacy management software. This software automates tasks such as reviewing prescription orders and preparing medication, managing inventory, making drug orders, billing, counseling, and other related tasks. It also complies with all legal regulations.
What are the Features of the pharmacy management system?
Web-based ordering systems: These systems are often provided by drug wholesalers and allow pharmacists to place orders on the wholesaler's site.
Perpetual inventory systems: Federal law requires the use of perpetual inventory systems, digital or not. These systems record the quantity of medication as it is prescribed and dispensable. You will always have the most current stock information and the medication is automatically taken from your inventory.
Automated dispensing systems: These machines automatically count pills and give them to a pharmacist. Complex systems can even print and apply the label to the bottles.
What are the tips to select best pharmacy management system?
A pharmacy management system is a software program that is designed to help manage the various aspects of a pharmacy, including inventory management, prescription filling, and financial reporting. Some tips for effectively using a pharmacy software system include:
Make sure you choose a system that is user-friendly and intuitive, so that it is easy for your pharmacy staff to learn and use.
Be sure to properly train your staff on how to use the system, so that they are able to utilize its full range of features and capabilities.
Use the system to track and manage your inventory, so that you can ensure that you always have the medications and other supplies that you need on hand.
Take advantage of the system's financial reporting features to help you manage your budget and make informed business decisions.
Regularly review and update your system's settings and preferences, to ensure that it continues to meet the changing needs of your pharmacy.
Overall, an effective pharmacy management system can help you to streamline your operations and improve the efficiency of your pharmacy.